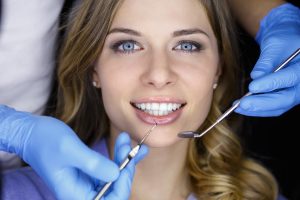 What is Dental Implants?
Dental implants are artificial tooth roots that provide a permanent base for fixed, replacement teeth. Compared to dentures, bridges, and crowns, dental implants are a popular and effective long-term solution for people who suffer from missing teeth, failing teeth or chronic dental problems. Because they fit, feel and function like natural teeth, dental implants are quickly becoming the new standard in tooth replacement.
Need a permanent solution for a lost tooth? A dental implant surgery from Robert Don Dentistry, a reputed dental clinic in Orange County, is right for you!
Restore Your Lost Tooth with the Best Dental Implants Dentist, Dr. Robert Don
Losing teeth is quite common if a tooth endures severe damage due to oral diseases or accidents. While dentures and bridges are common treatments for lost teeth, they are not the best option for the loss of a single tooth. With advancements in dentistry, dental implants have been commonly seen as durable replacements that function as if though a tooth was never lost in the first place.
However, it is of utmost importance to choose an experienced dentist for dental implant surgery.
Robert Don Dentistry specializes in dental implant procedures and can effectively resolve many oral problems.
A dental implant is a surgical fixture that provides support for the replacement of a lost tooth. It is attached to the jawbone under the gums and provides support to the replacement teeth. This is a long term solution as it functions and feels like a natural tooth.
The procedure may comprise replacing just a single tooth or several teeth, raising the sinus floor, or getting a bone graft.
How many types of implants are there?
There are two types of implants.
Subperiosteal implants which are comprised of a metal frame that is inserted into the jaw bone, below the gum tissue. As the gum heals, the frame fuses with the jaw bone. The artificial teeth are attached to the posts, planted on the metal frame.
Endosteal implants are directly inserted into the jaw bone using screws and cylinders. Patients need to undergo a second surgery for joining a post to the implant. It is used for patients with removable dentures and bridges.
Implants have 3 parts:
Implant
Abutment (the connector holding the tooth)
Crown
Dental implants:
Support dentures or bridges
Replace teeth without affecting positions of its surrounding teeth
Bite correctly
Remove pain caused by shifting of tooth into the adjacent space of that lost tooth
Improve speech
Mend oral health
Why find the best dental implants dentist in Irvine, Orange County?
The best dental implant specialist can remove the discomfort of a missing tooth and restore the appearance of your teeth to its original condition effortlessly. A proper surgery can also save a patient from further complications.
Dr. Robert Don is one of the best dentists in Orange County who has the experience, and a great record.
What should I expect from Robert Don Dentistry?
Dr. Robert Don has become quite a reputable name among dental patients in Orange County, California.
Here's how they work:
They devise a customized treatment plan based on patient's problem, bone density assessments, and other factors.
After examination, the treatment begins. The tooth implant is placed into the missing space. The jawbone takes 6 to 12 weeks to heal around that implant.
Upon fusing, the dentist attaches the abutment and places it upon the implant post.
The crown (replacement tooth) is inserted, and the procedure is done.
Robert Don Dentistry also offers regular post-surgery check-ups to monitor the recovery.
Call them at (949) 222-0296 to schedule an appointment today.